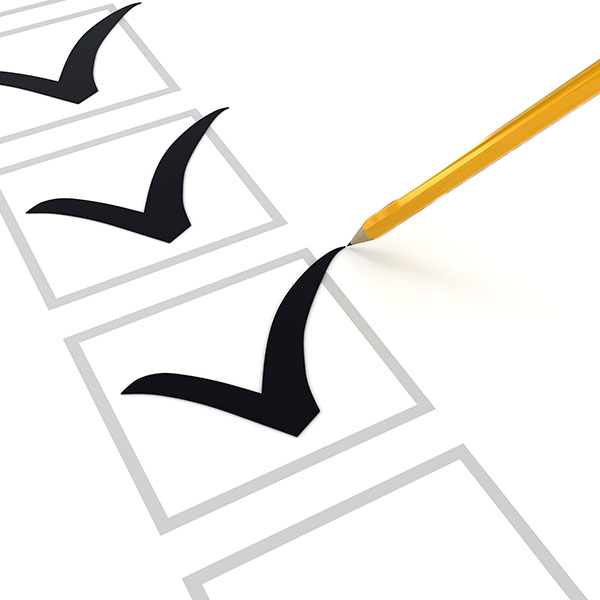 At Jones Home Services we strive for 100% satisfaction in everything we do. We value your opinion and invite you to tell us and others about your experience with us. Please take a few moments to tell us what you think by leaving us a review here on our website or on any of these popular review sites or social networks.
Read what other customers have said about us.

All trademarks or brands on this page are registered by their respective owner and are not affiliated with our company, nor do they endorse or sponsor our products or services.
Reviews of
Jones Home Services
(Based on 10 rated reviews)
11-Nov-2021
Product or service reviewed: Furnace service and electrical troubleshooting/repair
Michael arrived on time, serviced the furnace and tracked down an electrical short and fixed it. We couldn't be happier with everything he did.
18-Sep-2020
Product or service reviewed: New furnace and a/c
Both my furnace and a/c were 20+ years old. I received several quotes to replace them, but when Seth Jones came to the house, I knew who I was going to use. He spent extra time listening to my concerns and explained the different choices I could make. The next day I had four options to choose from. The installation went exactly as he said. The two workers showed up on time, actually 15 minutes early. They were nice and professional, and worked extremely hard the whole time. By the late afternoon of the first day, some additional workers showed up. With the extra help, the job was done in a day and a half instead of two full days as originally planned. With the cool nights and warm days that we are experiencing now, I have used both my a/c and furnace. I love them!!!! I don't think you could do any better than Jones Home Services for your heating and cooling needs.
14-Jul-2020
Product or service reviewed: Repair A/C & replace faulty compressor
We have nothing but praise for this team! Even though it was difficult to get parts during Covid-19 transport issues. Seth tracked it down. Michael came to install & got us cool again. He even helped close windows! They have the highest rating we could give!
12-Dec-2018
Product or service reviewed: Repair of furnace
Had them repair my mom's furnace went out of their way to find out the warranty on the furnace and repaired the furnace after hours would highly recommend them
Doug Johnson
Lebanon Indiana
12-Nov-2018
Thanks so much for your prompt and customer friendly service! My furnace is working great....just in time for winter temps! Thanks again!
03-Aug-2018
Product or service reviewed: Two Carrier Heat Pumps, One Carrier Furnace, One Fan coil, attic fan, UV lights and Humidifier
I highly recommend Seth Jones and his technicians. Seth was the successful bidder on the installation of 2 Carrier Infinity Heat Pumps, 1 Carrier Infinity propane furnace, a fan coil, an attic fan, a UV light and a Humidifier and 2 Infinity thermostats. His quote for the work covered all the items I requested in my request for bids. The scope also included removal of existing Water Furnace geo system and loop piping under our home. Seth and his supervisor Nick came out to go over the work the week before the work began. Nick and his crew showed up on the scheduled day, and did a great job of demoing the old equipment, modifying our ductwork, installing the new equipment. Nick, Alex, Caleb and Bo were all courteous to our family and respected our home by not tracking in dirt, keeping work site clean, etc. The overall install took almost 4 days. We are super happy with the quality of the craftsmanship and the neat and clean job site they maintained. The Carrier heat pumps are very quiet, and so are the fans in the furnace and coil box. The thermostats can be controlled remotely via your smart phone or pad or pc. Seth is an ethical, hard working man. He quickly returned phone calls, emails, and texts. He answered all of our questions and concerns. He did exactly what he promised to do in his quote. One of his crew accidentally broke the bottom of our attic fold down ladder, I told Seth not to worry about it; he told me no, they broke it, it is their responsibility to fix. The next day they installed a complete new attic ladder. This just shows you the kind of service you will get from Seth and his crew members.
01-Mar-2018
Product or service reviewed: Heating & Cooling System
The team provided outstanding service when installing my new heating & cooling unit. They were very friendly and professional while working in my home. I was impressed at how they took measures to ensure they left my home in better condition than when they came! They put tarps down on the floor, took care with my walls & furniture when taking my old unit out and bring the new unit in, and swept the floor when they left. They were very clear in their communication from start to finish and I appreciated the tutorial on using my new system before they left. I would highly recommend Jones Home Servicing if you are looking for quality work completed with excellence!
Melissa H.
Indianapolis, IN
03-Nov-2017
Couldn't be more pleased with Jones Home Services! Highly recommend!! No one wants their furnace to quit working on a freezing cold, Friday evening (after normal business hours)....but if yours does (as did mine)....call Jones Home Services!! Seth, the owner, took my call and assured me he would be out quickly to help. From the time I placed my call to the time my furnace was fixed....not even an hour had passed! Bravo on a job well done! And for VERY reasonable pricing! Nothing beats fast, reasonable, FRIENDLY, local service!! Thank you, Jones Home Services!
Hope Martin
Zionsville, IN
Nice job leading the crew to install our ac and furnace. I appreciate how they kept us informed and cleaned up completely when they were done.
Dear Seth -

Thank you so much for the wonderful job you and your crew did on my kitchen! I can't tell you how refreshing it was to work with such an organized crew. I am most pleased with the fact that there's not one spot I would do differently.

In addition, I wanted to let you know that the work you did at our offices exceeded our expectations. It took half the time I thought it would which allowed us to move into the space way ahead of schedule.

I won't hesitate to call you guys for our next project!

Seth and his crew changed our electrical box from 100 amp to 200 amp service.

They were prompt and completed the project sooner than expected.

This was great since we had to be without electricity while the work was in progress.

The inspector stated that, "It was exceptionally done".

We were very pleased that everything was clean and tidy when they left.

We highly recommend Jones Home Services

The Callahan's
Zionsville Indiana
Seth came out and inspected a house that I am trying to purchase. His inspection was very thorough and his report was excellent. The information was well worth what we needed before purchasing.

We would have bought a house that needed lots of repairs with out this report.

Thanks for a great job.

Seth,

Thanks for coming out to look at this project with me. I am glad to find someone that can talk intelligently about the HVAC stuff with me.

You are the first guy that really looked hard at the issues and wants to help me get it right.

I look forward to the quotes. Don't forget to include a price to swap the water heater.

Seth and his crew did a fantastic job installing our new system and adapting to our less than desirable ductwork. I could not be present when they put the system in and I came home and opened the door and couldn't hear anything.

I went to the furnace and believe it or not it was running and "calmly" heating our home. Quietest furnace (Carrier) I have NEVER heard!!! Couldn't believe it.

Great Job and I look forward to using them for my Home Energy Audit soon.
PS: work space was cleaner after they left than when they arrived.
Mike Oisten
Noblesville, IN
I must admit this company has very good ethics on installation and cleaning up after themselves. The service was excellent and I would use this service again and highly recommend them to everyone I know. They really had their work cut out for them on an all day job and they stayed until it was done. I cannot say enough about this service accept, many thanks and keep up the good work. I have never been so pleased with a job well done and great customer service. Two thumbs up.
Great work from Caleb installing a new furnace and Adam doing a maintenance call. Seth is always great, too.
Michael and Justin did an outstanding job on the install. They were very professional, answered all my questions, very clean and left work areas clean. I would highly recommend Jones Homes Services for the quality and services.

Caleb did an outstanding job installing furnace and central air in my home
Couldn't be more pleased. Caleb was knowledgeable and explained everything about our repair. He was prompt, courteous, and respectful. Thank you, Caleb!
We have always had great service from Jones's they do excellent work are always on time and are friendly. I recommend them to everyone. If you use them you will not be disappointed.
In regards to Jones Home Services: I highly recommend using them for Heating/Air....Plumbing...Water Heater Services...or anything else they offer!

My A/C went out the Friday right before the 4th of July...I called on Saturday to get it fixed. The owner Seth immediately called me back and actually came out to fix my A/C. He did great work and charged a very reasonable rate esp. for the holiday weekend. He is very personable and showed me the problem and explained exactly what he did.

I also signed on for a maintenance agreement for twice a year to have them service my Heating/A/C on a regular basis....Adam Roberts is the guy who came out to do that service...Again...very personable and prompt and did a great job on my A/C unit!

I couldn't be happier with this small business owner and I do like to support small business whenever I can!
Seth and team are GREAT to work with!!

Very efficient and quick to get the job done.....correctly.
We had the greatest experience with your team!

Seth was always available to communicate via phone, text, and email. We were so blessed with the technicans he chose for our installation. Both gentlemen were so polite, professional, and caring.

We have four dogs and they talked to our dogs and petted them. Which meant the world to our family. We were told it could take five hours for install, these gentleman did it in three! They did a fantastic job! Plus my entry way and laundry room were cleaned spotless!

Thank you for sending these guys! I can not say enough good things about Jones Home Services!
"Seth is extremely reliable. I urgently needed some repairs made to my home when I was out of state. Seth took care of everything immediately and he did the job right. He made my problem so easy to fix. Thanks Seth!"
Hope things are going well for you, and thanks for helping me out!
Micah J. Huber
First Tennessee Bank | First Horizon National
First Horizon National Corporation Enterprise Moni